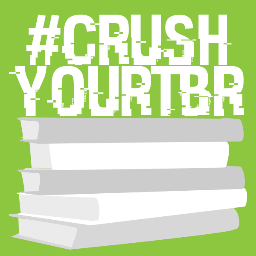 Oh No! I am officially 15 books behind schedule for my Goodreads 2015 Reading Challenge. Even though August was an excellent month for reading with TWO readathons, I just can't keep it up!
#crushyourtbr IS going to pull me out of my funk. I repeat, IS going to pull me out of my funk.
It starts today! Yeah, I'm always late to the party but it goes for 3 days (Fri – Sun). Follow the Crush Your TBR crew on twitter. It's the place to be during readathons.
My Weekend TBR:
I started The One last night, so I will definitely try finish that tonight. I've also got The Heir ready to go. Might need to find one or two other quick reads for the weekend.
You can follow my progress on Twitter or Goodreads.