Hey everyone!
Sorry I've been slow on the updating front. I have been out of town with multiple Anzac Services and a church service this morning.
Here is a pic of my TBR I posted on Instagram earlier this week
I managed to get some pre-readathon cheering in for #TeamDorothy. I can't help but think of ruby red slippers when I write that.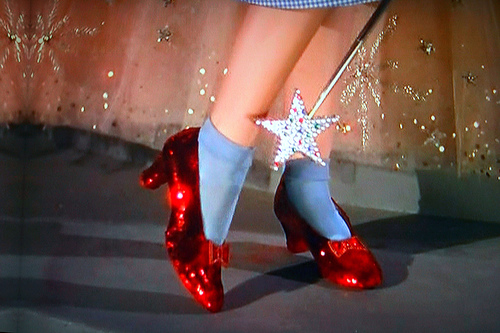 Hours 1 – 2
I don't know why this happens every time, but I got the start time wrong! I thought it was 1am, but turns out it was a midnight start. That worked out in my favour. I stayed up for a couple of hours reading. Reading Progess: 66 pages of Confess by Colleen Hoover
Hours 3 – 7
Yep, my iPad almost fell on my face! I hate when that happens so I went to sleep.
Hours 8 – 17
I got a few more pages in during these hours. I've also visited the #TeamDorothy readers, and updated our cheer sheet. Now that I'm home and my laptop is charged, I'm READY, SET, GO! Reading Progress: read 100 pages of Confess by Colleen Hoover
Hour 18 – 19
Reading Progress: read 16 pages of Game of Thrones graphic novel. Back to Hoover for Hour 20 I think. I want to finish it! I spent hour 19 cheering for #TeamDorothy and didn't manage to get everyone, so after another hour for reading, I'm gonna cheer for the rest of our team!
Hour 20
Reading Progress: I'm on page 128 of Confess by Colleen Hoover. 28 pages in that hour. Got a little distracted by a movie on TV, but I'm determined to finish it!
Hour 21
I'm back to cheering for the second half of the #TeamDorothy list. Hopefully it doesn't take up the whole hour. I wanna get back to Confess.
Hour 22
Turns out I had a late dinner, Kentucky Fried Chicken for the last half hour so gonna get back to reading for Hour 22
I can't believe I haven't participated in a SINGLE challenge!
Hour 23
The final 2 hours.
Reading Progress: I'm on page 155 of Confess. I don't know why it's taking me so long. But I'm into Part Two. I feel like things are about to get interesting again. I'm gonna read/cheer to the very end.
Hour 24!
Reading Progress: I made it to chapter 20 of Confess. I won't finish it so I'm off to do some final cheering. But before I do,
END OF EVENT MEME
Which hour was most daunting for you?
Hour 2 when I couldn't keep my eyes open. It's so early on but at 2am, after not many hours of sleep, my head just couldn't resist my pillow.
Could you list a few high-interest books that you think could keep a Reader engaged for next year?
Oooh, I don't even know. I wasn't much of a reader this time. I really need Dewey's to coincide with a weekend I have absolutely nothing on. It hasn't happened yet, and I feel like I've been doing this for years!
Do you have any suggestions for how to improve the Read-a-thon next year?
Cheering for Youtube accounts is really difficult. People don't upload every hour so sometimes you're looking through your cheer list and only one person has updated. I thought creating a Collection of the Youtube channels would help but the spreadsheet works best.
Actually, one suggestion. The cheer lists need decent space for comments, like "not using Youtube. Using Twitter" or "hasn't posted during Hours 3-12". I found myself still clicking on links to those who had 3 XXX because I was optimistic. Turns out it was a waste of time!
What do you think worked really well in this year's Read-a-thon?
I'm not sure. This one felt different for me, but I can't really put my figure on words to explain it.
How many books did you read?
Not even a single book! I read about 170 pages, which is less than what I can read in half a day…
What were the names of the books you read?
Confess by Colleen Hoover
A Game of Thrones Graphic Novel: volume 2
Which book did you enjoy most?
Confess. I'm over halfway now. It's the turning point. I didn't want to put it down but posting and cheering is calling my name.
Which did you enjoy least?
Not even applicable!
If you were a Cheerleader, do you have any advice for next year's Cheerleaders?
I was a cheerleader for #TeamDorothy. There were only a few of us assigned to Youtube accounts but after Andi sent her cheers early on, I think I was the only one!
How likely are you to participate in the Read-a-thon again? What role would you be likely to take next time?
Most definitely will be back in October. I'm not sure what role I will play. Might go back to using Twitter and just read. I say that, but I love cheering!
That's me for another #readathon. I'll be on Twitter for the next half hour or so, but after that, it's bed time. Happy Dewey's!