Wishlist Wednesday, hosted by Pen To Paper is a book blog hop where we post about one book that is on our wishlist that we can't wait to get on our bookshelf!
Title: Redeemed
Series: House of Night #12
Genre: Young Adult, Paranormal, Fantasy
Publisher: St Martin's Griffin
Release Date: 14 October 2014
Length: 320 pages (paperback)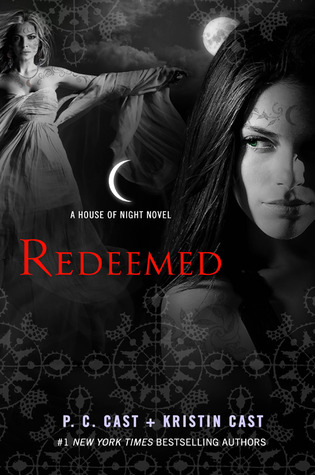 » Book Blurb
In the final electrifying novel in the House of Night series, Neferet has finally made herself known to mortals. A Dark Goddess is loose on Tulsa and the world. No single vampyre is strong enough to vanquish her – unless that creature has the power to summon the elements as well as the ability to wield Old Magick. Only Zoey Redbird is heir to such power…but because of the consequences of using Old Magick, she is unable to help. Find out who will win and who will lose in this epic battle of Light versus Darkness.
» Why is it on my Wishlist?
Honestly? If you've read up to book 11 then you are committed and will see this series through to the end. It is gonna end at some point right? But why should it be on your Wishlist? <em>Let me count the ways.</em> House of Night is a paranormal vampire series nothing like Twilight. It's probably best read at a young teens age but I'm mid twenties & still reading it. There is an exciting twist or turn of events with each book. Although you could probably pick up book 10 & feel like you haven't missed anything. It's all about a young student who finds herself some new friends at their vampire school who together with their elements, create a powerful circle (a little like Secret Circle) to fight the evil in Darkness.
» Recommend to:
I'm with this series to the end. I've gotta finish what I start unless I really don't like a book. But I would recommend this to early teenaged girls. There are a couple of cat fights between friends & enemies, a little love interest for the straight & gay, and a weird love triangle but it doesn't last too long.
» Preorder your copy: Click on the book cover to preorder your copy. Available now. Book Depository have 10% off at time of writing. Get in quick! If you buy using the link with Book Depository, I get a small commission.
» Wanna join in? Click the image below for instructions. Your TBR will grow each week with all the great books being shared!