Wishlist Wednesday, hosted by Pen To Paper is a book blog hop where we post about one book that is on our wishlist that we can't wait to get on our bookshelf!
Title: Blue Lily, Lily Blue
Series: The Raven Cycles #3
Genre: Young Adult, Fantasy, Magic
Publisher: Scholastic Press
Release Date: 21 October 2014
Length: 416 pages (hardcover)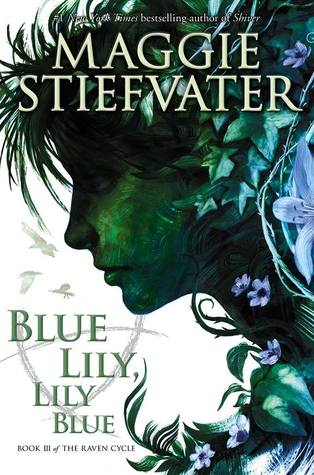 » Book Blurb
There is danger in dreaming. But there is even more danger in waking up.
Blue Sargent has found things. For the first time in her life, she has friends she can trust, a group to which she can belong. The Raven Boys have taken her in as one of their own. Their problems have become hers, and her problems have become theirs.
The trick with found things though, is how easily they can be lost.
Friends can betray.
Mothers can disappear.
Visions can mislead.
Certainties can unravel.
» Why is it on my Wishlist?
I found this YouTube clip of Maggie Stiefvater outlining her top ten reasons why you should read this series. I think this must've been after book 2 because the kiss that happens, and doesn't happen… Plus the cars… And the Latin jokes… all appear in book 2.
Blue isn't your typical YA girl. She has a dysfunctional psychic family and weirdly became friends with a bunch of oddball guys & one ghost.
» Recommend to:
All YA fans. It sort of reminds me of kids movies from back in the day, like The Sandlot Kids. Before young romance became a popular YA genre. This is not a love story… Yet, anyway.
And look at the cover. It's beautiful.
» Preorder Now!
Book Depository  << use this link & I get a small commission. Ta!
» Wanna join Wishlist Wednesday? Click the image below for instructions.